Doctoral Program
"Statistics: Theory and Methods of Empirical Modeling"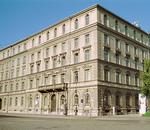 Welcome to the website of the doctoral program "Statistics: Theory and Methods of Empirical Modeling" of the Department of Statistics at the LMU in Munich.
Our main goal is to provide doctoral candidates with a perspective on the methodical foundations of Statistics that goes far beyond a specialization in the life, social or economic sciences or the humanities and to . institutionalize a scientific dialogue through interdisciplinary applications. This is to ensure that, going forward, we can rely on a common academic foundation and language as well as a diversity of methods for the description and modeling of uncertainty in various applications.
Contact
Address
Ludwig-Maximilians-Universität München
Department of Statistics
Ludwigstraße 33
80539 München
Speaker of the doctoral program
Coordination of the doctoral program
News
---
13.10.2016: JOURNALS CLUB
November 8th, 2016: Fabian Scheipl:
S. Wood, N Pya, B Säfken, Smoothing parameter and model selection for general smooth models abstract at arxiv.org
December, 6th, 2016: Malte Kurz, tba

February, 7th, 2016: Georg Schollmeyer, tba
time: 16:00 c.t.
location: all talks take place in the lecture room of the Statistics Department (room 144, Seminarraum Ludwigstrße 33)
---
13.10.2016: SUMMER RETREAT 2017
The summer retreat 2017 will take place at 23rd/24th of June 2017. location: BVS Bildungszentrum, Holzhausen am Ammersee.
---